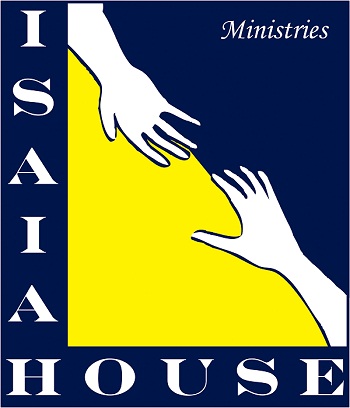 Isaiah House
Isaiah House is a ministry which seeks to meet some of the needs of the less fortunate in our city. Jesus said whatever you have done for the least of these you have done for me. We receive a special offering every Sunday in order to purchase groceries to distribute to the needy. Although a ministry founded by Faith Church, we enjoy working with believers that attend many different churches. In fact at each of our monthly outreaches you can find as many as 30 different churches represented there, a true testimony of the body of Christ working together. Although we minister to folks throughout the month, a lot of preparation goes on leading up to every community outreach event. We enjoy fellowship with one another as we serve together. Whether it is working in the warehouse, unloading the food off the truck or simply making sure you put the rice in the bag as it passes by you on the conveyor belt. Everyone has their part in packing the bags of groceries that will be distributed the last Saturday of each month. At each event we share the message of Hope which is Christ, God's gift to the world He so loved.
We have seen tremendous growth in Isaiah House ministries since the beginning of 2013, other ministry partners are joining in with the common goal of seeing the physical and spiritual needs of our neighbors met. Our most recent partner St. Elizabeth Hospital has been a tremendous blessing by hosting the community outreach. They share a common goal in reaching the community and providing health and wellness. Unfortunately poverty and lack of health are closely related. The outreach takes place on the parking lot of their facility located at 1500 James Simpson Jr. Way just of 12th street in Covington. Other partners help out as well. Some prepare the hot meals which are served at each outreach. Donated produce and other perishable foods distributed by Master Provisions are also brought to the community outreach event. Well over 100 volunteers join us each month to serve hundreds of families in need with food, clothing and other items. There are more hugs and smiles happening that day than most people see all year.
We at Faith Church believe in Kingdom ministry and are so pleased to see the body of Christ come together to serve as one – regardless of denomination.
Our vision is to see lives transformed by meeting the physical and spiritual needs of those we serve.
Our mission is to share love and give hope to the community by reaching out to them with food, clothing, other resources as they come available and the love of Christ.
If you would like to donate directly to Isaiah House or find out more, please go to our special dedicated website or email us at isaiahhouse@myfaithchurch.com.